The construction management team delivers comprehensive turnkey construction management services spanning the entire execution process - from pre-design consulting, constructability analysis, through occupancy - across geographic regions, industry sectors, and facility types. We utilize lean construction and project delivery tools and techniques including offsite and modular construction to reduce waste and build value throughout each phase of project delivery, without compromising safety.
Our philosophy is to work collaboratively with our clients, design teams and trade partners actively applying the latest construction industry best practices. We employ our technical expertise, unique methodologies and uncompromising planning for safety, quality, project management and field execution, resulting in safe, on-time, and on-budget project delivery.

Through our industry-leading Knowledge, Skill & Passion, we enable our clients to create and manufacture life-impacting products around the world.
Image Gallery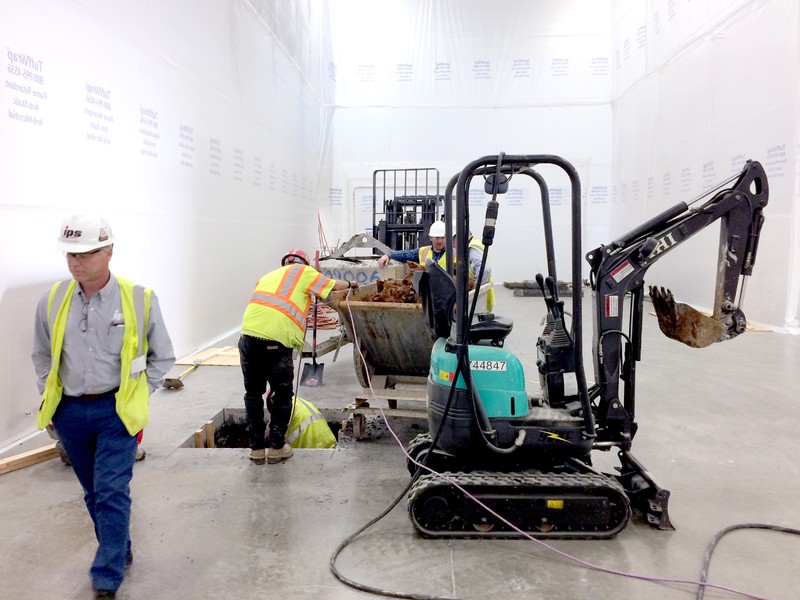 View Gallery
Construction Management Specialties
Pre-construction Management
Pre-construction management lays the foundation for success in the construction and post-construction phases of a project. Our pre-construction experts provide constructability as an extension of our design disciplines. We streamline the transition from inception into the construction phase, and creates an alignment between the client, design, and construction teams. We build a realistic roadmap that reflects critical milestones, goals, and objectives, and identifies the activities required for successful project completion.
Permitting
Permitting is an essential component of each construction project. We provide our clients with a comprehensive permitting management system that includes definitions of applicable codes and authorities having jurisdiction (AHJ), solicitation of requirements from each AHJ, and development of the documentation for each permit application. Our project execution plans clearly define the permitting process and outline the critical activities for successful implementation.
Schedule and Risk Management
Our industry leading project controls team takes a proactive approach throughout the project life cycle in assessing schedules and risks - key factors in the success of any project.
Sub-contractor Management
As the construction manager and prime, we evaluate all of our trade partner sub-contractors against our safety, capability, and financial strength criteria.

We have strong relationships with local sub-contractor communities throughout the world. We build a bid list of local trade contractors who are familiar with the site, region, and project type from our proprietary contractor database and those who possess high safety scores obtained from ISNetworld.®
Program Management
Our subject matter experts apply knowledge, skill, processes, and techniques to successfully manage and implement capital projects. Our team possesses the necessary experience and flexibility to execute capital investment projects through the project life cycle, saving both time and resources.
We provide both traditional and alternative program management solutions to deliver capital investment projects across a range of project types and sizes. Combining critical path tasks from project inception through the multi-disciplinary design processes, our program management experts provide the infrastructure that supports a successful project execution.
Materials Management
Our procurement experts optimize supply chain processes to ensure the most cost-effective development, sourcing, purchasing, moving, storing and controlling of materials. We have dedicated expertise in logistics as well as expertise in the procurement of owner equipment, trade and professional services and materials in addition to subcontracts for construction. Additionally, we provide the benefit of providing diversity participation through our formal MBE JV partnership.
Featured Construction Management Experts
Featured Construction Management Projects
View All Projects
Related Happenings At IPS