Blue Bell, Pennsylvania, May 01, 2021 – IPS-Integrated Project Services, LLC, a leading provider of engineering, procurement, construction management, and validation (EPCMV) services, announces its new Director of Sustainability, Geoffrey Brock. As IPS grows, the company focuses on taking a stronger stance on providing sustainable solutions to clients and their facilities.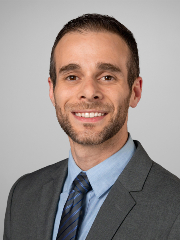 Mr. Brock has more than 15 years of experience in the AEC industry with roles in both sustainability and project management. He has supported dozens of LEED and WELL projects in the life sciences, healthcare and other industries. He also oversaw project and portfolio scale collection of energy, water and waste, including research and piloting of various reduction strategies and cost-benefit analysis. To complement his work experience, he received a Master of Science, Environmental Systems Management from the Pratt Institute.
As Director of Sustainability, Mr. Brock will support our clients' sustainability initiatives. He will focus on implementing strategies early in design, leveraging site-specific opportunities to incorporate elements that will have the greatest lasting value, not only for the environment but for future occupants and the greater community.
"Geoffrey's background in project management is harmonized with environmental management and health and wellbeing to position him to maximize opportunities to create high-quality, efficient and healthy buildings and spaces," states Sam Halaby, IPS' Senior Director of Design. "We are happy to have him on board as IPS' first Director of Sustainability."
Mark Butler, President and Managing Director of the Americas, states, "IPS is focused on growing its sustainability program and giving our clients the best opportunities to grow sustainably. Geoffrey will work with our clients and vendors to instill more sustainable business practices and build client facilities that will produce less waste."
Learn how IPS supports sustainable design, construction, and validation practices on our Sustainability page.