Our international team of biomanufacturing experts design, construct, and validate technically complex facilities that produce a wide range of products - including vaccines, protein therapeutics, conjugates, industrial enzymes, cell and gene therapy, organic acids, oligonucleotides, amino acids, as well as DNA, RNA, and mRNA products.
We understand that the dynamics of biopharmaceutical manufacturing are changing. We work with our clients to address the challenges of the new manufacturing paradigm by delivering programming concepts focused on better business solutions, more efficient use of capital for new and existing facilities, improved asset utilization, and reduced timelines for bringing facilities on-line.
Image Gallery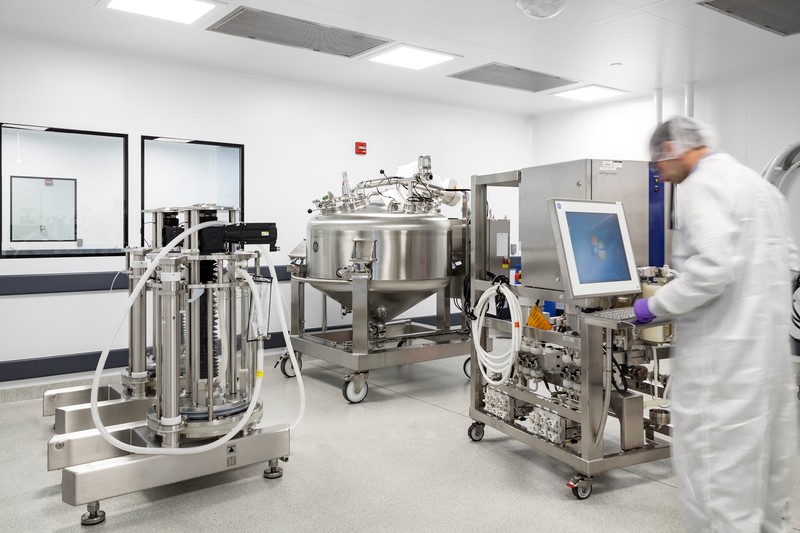 View Gallery
Biotechnology & Biomanufacturing Specialties
Using our expertise at the cellular level of biotechnology, we plan and engineer areas for our clients to manipulate DNA and gain maximum value from their research.

Learn More

We deliver compliant solutions for our clients' vaccine needs. From formulation to serialization, we speed time to market.

Learn More
Antibody Drug Conjugates
We use our expertise in ADC and mAb manufacturing to produce facilities from start-up to large-scale commercial.
We have the knowledge to create CGMP compliant and scaleable facilities. We have designed facilities to seed, scale up, harvest and purify cell culture products that utilize 100% single-use systems, up to the 20,000L scale.
Plasma Fractionation
IPS experts have working experience in our client's laboratories and understand the best practices in fractionation techniques like Cohn process, centrifugation, plate and frame filter press, and chromatography. We have extensive knowledge of the technical details, safety issues, and design solutions for plasma pooling, low temperature processing, buffer manufacturing/distribution and ethanol distribution, as well as management for apheresis using manual and automated systems.
Featured Biotechnology & Biomanufacturing Experts
Featured Biotechnology & Biomanufacturing Projects
View All Projects
Related Happenings At IPS