At the forefront of the industry, our experts continuously acquire knowledge on the latest technologies, equipment, and methodologies to prepare goods for distribution. The IPS packaging teams tailor solutions to the unique challenges and desires of our clients. Partnerships with our clients are key to a successful project that produces a result specific to the project goals and objectives. Working together, we define a balance between efficiency, flexibility, quality, and cost that is unique to each facility and installation all the while maintaining focus on regulatory requirements.
Using our industry-leading knowledge and experience, we develop process flows, equipment standards, and packaging layouts including material and personnel movements. Our team continues serving the client through vendor evaluation, bid comparison, equipment recommendation, and vendor management from design through qualification.
Packaging Services and Expertise

Consulting

Business case analysis
Packaging master planning
Serialization master planning
Capacity Planning


Improvements

Operational excellence and optimization
Equipment replacement
Containment and high potency handling and safeguards
Capacity review


New Installations

Packaging plan concept, design, build, and execution
Risk assessments
Commissioning documentation development and execution (FAT/SAT)
Validation documentation and execution (IQ/OQ/PQ)

Facility Integration

Zone transition requirements
Quality and inspection areas
Equipment cleaning and storage requirements
Component and finished goods warehousing


URS and Purchase Specification Development

Operational requirements
Functions
Technical requirements
Constraints


Vendor Selection Assistance

Service and support
Integration services
Quality systems review
Customization capability


Project Coordination and Design

Detailed line layouts
Interface design coordination
Engineering and life cycle documentation design reviews
Functional requirement, software design, and hardware design specifications
Warehouse Optimization
IPS is committed to offering the best and broadest range of technical expertise available in the industry. We offer operations management consulting focusing on areas including operational excellence, manufacturing, quality operation and supply chain management.
IPS Warehouse Design and Sizing Expertise & Analysis Types
Value stream mapping
Material and work flow analysis: receiving, put away, dispensing, picking, kitting, inspection, shipping and cycle count
Storage utilization analysis and optimization
ABC analysis
Storage, racking, and staging systems
FIFO and LIFO requirements, product size distribution, product allocation strategy analysis
Labor utilization
Warehouse layout design review / initial conceptual design
Technology analysis, current WMS evaluation, RF technology: requirements and processes
Inventory levels per SKU and min / max levels
Image Gallery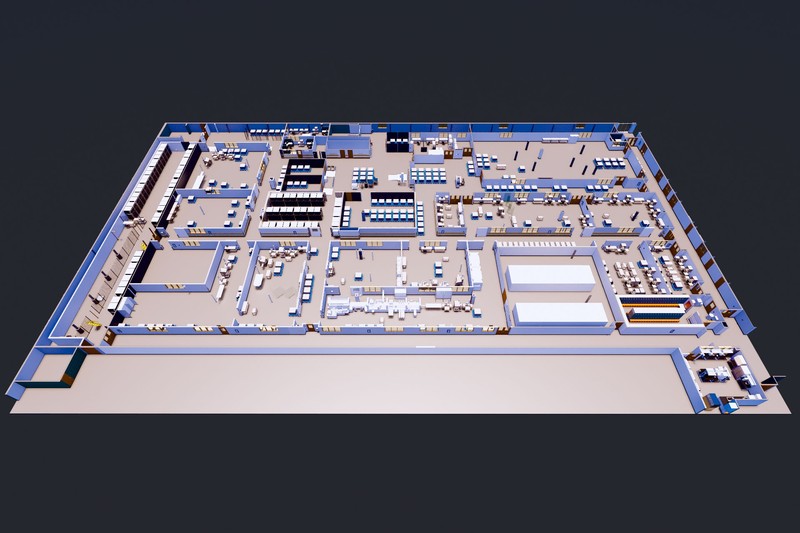 View Gallery
Featured Packaging and Warehouse Experts
Featured Packaging and Warehouse Projects
View All Projects
Related Happenings At IPS