Building a facility to produce vaccines is among the most challenging endeavors an organization can undertake. Timelines are long, budgets are likely to be tight, and the technology is ever-changing.
IPS designs up to a dozen such facilities every year, leveraging a blend of technical, healthcare, and architectural talent to create pharmaceutically elegant facility designs that meet customers' production capacity, project timeline, and project budget objectives.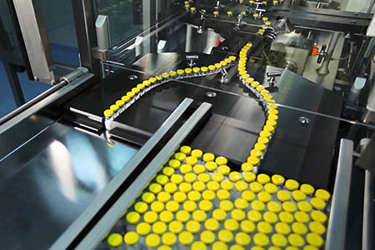 Here, we examine challenges faced by pharmaceutical companies when designing a facility to produce vaccines - be it an active pharmaceutical ingredient (API) manufacturing facility or an aseptic fill/finish facility. We also discuss how IPS can help customers overcome those challenges.
What is a "Pharmaceutically Elegant" Facility?
In aseptic facility design, the pharmaceutical industry strives for quality by design, taking a holistic view of the entire process to confirm each element meshes well.
Consider material flows (e.g., personnel flows, work-in-process staging areas), which are commonly overlooked or undervalued, despite being vital to sustainable day-to-day facility operation. If material flows are not optimized during facility planning, the facility ends up implementing a lot of makeshift, workaround solutions.
To avoid these sometimes-disastrous situations, IPS has developed a three-level facility concept: clean utilities and the black utilities on the first level, process areas on the second level, and a technical space for HVAC equipment on the third level. This multi-level facility design helps to segregate personnel flow and material flows, thereby improving overall GMP segregation within the facility.
Read the entire article on CellAndGene.com.
Related Experts
Related Happenings At IPS
Share this Blog