We understand that procurement is a critical component of every project. Whether the purchasing of equipment or subcontracting is on IPS or client paper, careful planning and implementation of an upfront sourcing strategy ensures the optimum balance of risk, project controls and capital investment.
We are able to negotiate competitive pricing, contract terms, and delivery cycles through our size, global reach, and buying power. Our goal is to consistently deliver measurable value to our clients by reducing cost, improving schedule, and managing risk in the procurement of materials and services.

Through our industry-leading Knowledge, Skill & Passion, we enable our clients to create and manufacture life-impacting products around the world.
Image Gallery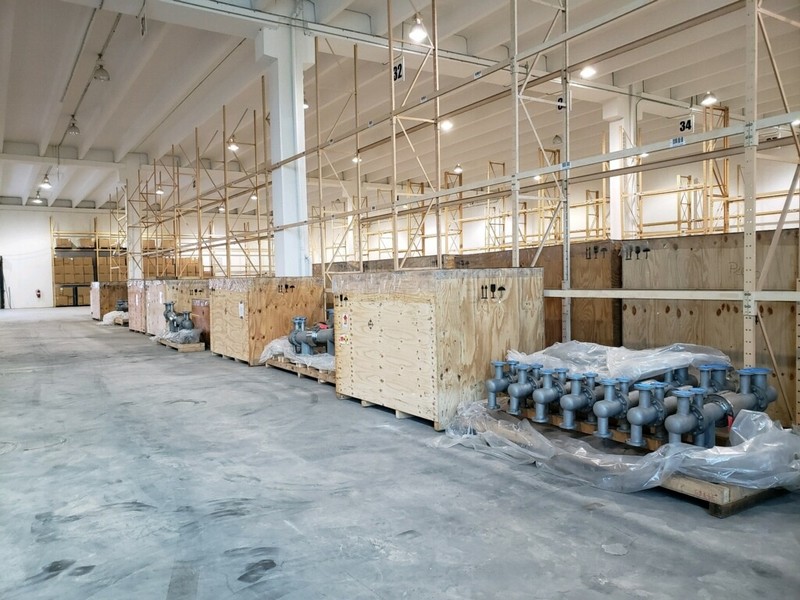 View Gallery
Procurement Specialties
Contract Negotiation and Administration
Our specialists are experienced in handling all of our clients' project requirements, from trade subcontracting to vendor negotiations. We provide the vital link between design and construction and function as the primary driver of design deliverables to meet required on site and contractor mobilization dates.
Vendor and Contract Management
We have strong working relationships with our vendors and trade contractors. Through this we can effectively manage our vendors and contracts, build consensus and confidence among stakeholders, and address any issues that may arise during the execution of a project. The result is the successful delivery of a contract.
Expediting and Inspections
Our expediting team ensures the timely delivery of project goods and components. We strictly monitor each product for delays and quality issues that can negatively impact a project's cost and schedule. Our expediting team diligently tracks deadlines and performs on-site progress inspections to avoid these unnecessary risks.
Global Procurement and Logistics
Our experts are experienced in procuring and managing the manufacturing and delivery of complex process equipment in all areas of the world ensuring that all of our clients' investments are received on site when required by schedule.
Emerging Markets Sourcing
We evaluate and audit equipment manufacturers in emerging markets around the world and closely examine the risks and opportunities associated with a diverse supply chain. Our global reach identifies opportunities to import lower cost equipment into our clients' market.
Supply Chain Management
We work in a global environment, so our specialists are constantly evaluating the evolving impacts of various tax and import structures as well as tax reform and tariffs on our clients' capital investments, as well as their long term cost structures.
Featured Procurement Experts
Featured Procurement Projects
View All Projects
Related Happenings At IPS