The Dundalk facility of WuXi Biologics, a CRDMO company, has the largest single-use bioreactor capacity in Ireland and possibly all of Europe. It was designed using an innovative "design-assist model." The project was the first in Ireland to be delivered using an innovative methodology.
The facility can use multiple 4,000-liter single-use bioreactors with up to 48,000L of capacity at the production stage to grow batches of products, making it one of the largest single-use bioreactor capacities in Ireland and possibly all of Europe.
It is a multiproduct facility for manufacturing different modalities such as monoclonal antibodies (mAb) and recombinant proteins, offering clients an innovative global entry point to bring new biological therapies to market.
IPS developed nearly 60% of the detailed design while maintaining overall design responsibility. The project team included design, construction, supply chain vendors, and partners who were committed to collectively delivering the project.
The design-assist approach demands a high level of communication between all the parties involved, which requires a concerted effort to educate vendors and contractors on the methodology and practice.
This collaborative approach increased efficiency, created more collaborative designs, improved constructability, reduced time & cost, and significantly reduced rework.
The shared Autodesk BIM 360 access became indispensable to all parties and aided in generating a checklist that identified deliverables, timing, and further details. IPS was responsible for updates and reissues.
Building Information Modeling (BIM) helped WuXi Biologics scientists and engineers optimise the workflow design, even during construction. This offered exacting attention to detail, utilising the subject matter experts for insights into the best equipment placement and how to avoid potential planning pitfalls.
At the core of WuXi Biologics manufacturing facilities are two cell culture manufacturing areas that employ a scale-out technology with a gravity-fed buffer supply:
MFG 6 has mirror image process areas and utilises 6 x 1,000L single-use bioreactors (SUBs) for perfusion (continuous) processing.
MFG 7 is designed for Fed-Batch, Concentrated Fed-Batch (CFB), and Intensified Fed-Batch (IFB) techniques utilising 12 x 4,000L SUB's. All four key technologies can be used at both the manufacturing and laboratory scales.
The project also consisted of an MSAT laboratory, administration building, warehouse, utility and security structures, as well as a wastewater neutralisation plant to support the entire campus.
Unlike in most similar facilities, the walls of the cleanroom facing the outer corridor include an expansive array of windows. This allows outside light to penetrate the cleanrooms to benefit workers. It also lets visitors get a closer view of manufacturing without gowning up, thereby reducing the potential for contamination by limiting the movement of personnel into the area. It is an important consideration for the WuXi Biologics clientele and potential customers.
WuXi Biologics manufacturing lines were designed with as much automation as possible to reduce the need for people to gown up to enter clean areas, reduce the risk of cross-contamination and reduce the overall bioburden for the cleanroom filtration systems. As a result, the entire manufacturing floor provides efficient Good Manufacturing Practices (GMP) space while providing a comfortable, energy-efficient work environment.
The facility was built at an unprecedented speed, developed in 2019, and fully operational by 2022, despite the challenges of COVID-19 and artifacts found on site resulting in more than 75 archaeologists digging at sites spread across the campus.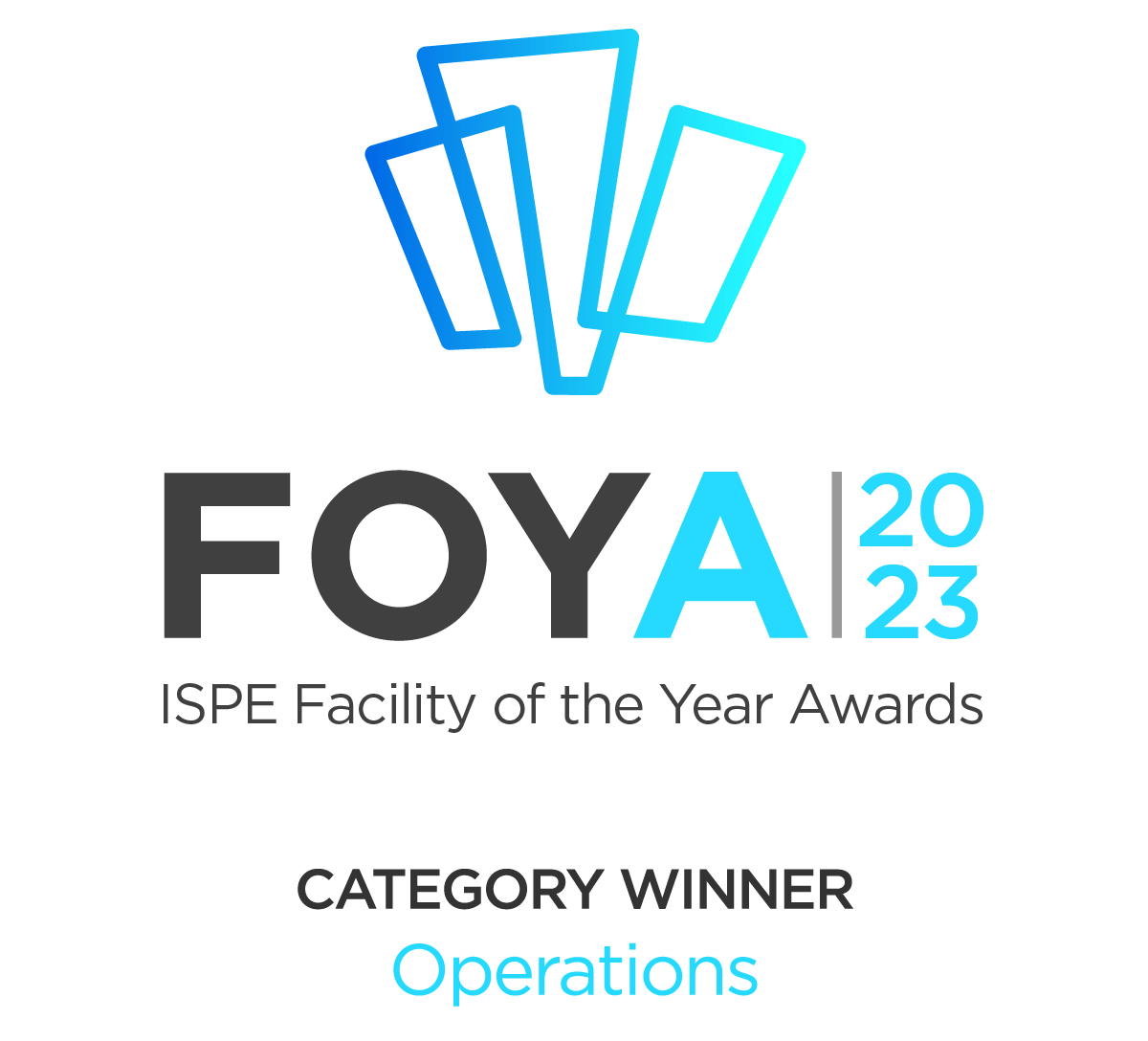 This project was selected as the winner of the 2023 ISPE FOYA, Operations.


This project was selected as a winner of the 2023 Irish Construction Excellence Award for industrial projects over €10m.
Client Name: WuXi Biologics
Region:
EMEA
Country: Ireland, United Kingdom
Office: Dublin, Cork
Facility Type:
Manufacturing
Size: 467,500sf
Awards: 2023 ISPE FOYA, Operations
Project Details
Client Name: WuXi Biologics
Region:
EMEA
Country: Ireland, United Kingdom
Office: Dublin, Cork
Facility Type:
Manufacturing
Size: 467,500sf
Awards: 2023 ISPE FOYA, Operations
Image Gallery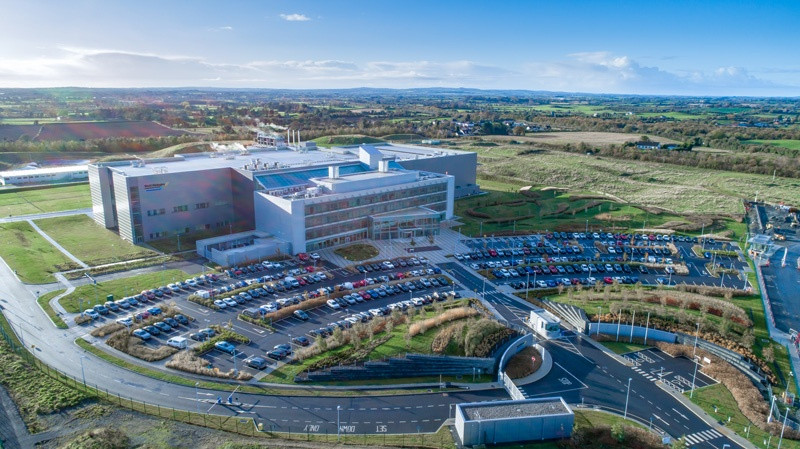 View Gallery
Related Happenings At IPS