IPS-Integrated Project Services, LLC, a leading provider of engineering, procurement, construction management, and validation (EPCMV) services, appoints Catherine Jomary, Ph.D., as a technology lead and advanced therapy medicinal product (ATMP) subject matter expert (SME) based in Basel, Switzerland.
IPS sees a significant increase in the number of ATMP-based projects planned for execution in the coming years. A key aspect to delivering these projects successfully is clearly defining the process elements of the project from the user's perspective. With Dr. Jomary's deep knowledge and experience defining ATMP processes, IPS bridges the gap between the science and the engineering of these complex projects.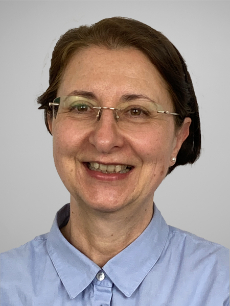 Dr. Jomary has over 20 years of experience in cell and gene therapy, regenerative medicine, biochemistry, and molecular and cellular biology. After graduating with a master's degree in molecular biology of membranes and cellular interactions and earning her Ph.D. in molecular pharmacology, she worked in the academia, biotechnology, CDMO & pharmaceutical sectors. She managed preclinical, clinical, and commercial phases of cell and gene therapy programs in previous roles, and worked with various regulatory bodies, including the FDA, EMA, and Corporate GMP compliance audits. Her work has spanned across many countries in Europe and North America.
Dr. Jomary will be based in IPS' Basel, Switzerland, office providing technical expertise to the European region and working closely with the Global Strategy & Technology team members across IPS' global offices. In her role, she will remain current with industry and regulatory trends in technology, support the growth of IPS business in new markets, share industry best practices, and champion professional development internally.
Brian Peasley, Sr. Director, EMEA-Switzerland, states, "Catherine joining IPS is a significant step in the right direction for growth in the DACH region and Europe generally. As our clients increase their cell and gene therapy research, IPS is able to provide expert insight and support with the technical and thought leadership of Catherine on our team of experts."
Dr. Jomary is an accomplished, award-winning technologist who has received numerous doctoral research fellowship awards, including the Marie Curie Fellowship and the Wellcome Trust Value in People awards. She received her certification in quality assurance applied to analytical and quality control laboratories and is an active member in the Society for Neuroscience, International Brain Research Organization.
"This is an exciting time for Catherine to join IPS," states Daryn Jenkins, Managing Director, EMEA. "We have been working in the cell and gene therapy sector for some time and are always seeking the best talent to grow our team. With Catherine's extensive experience in cell and gene therapy facility and process design, she will be a huge contributor to our European region, specifically in the translation of science to the needs of our projects in this sector. Catherine has worked with many of our existing clients and has experience working on an international scale. She will be a catalyst for our continued growth in this exciting industry."