By Richalle Ritts- Regional Director of Design, IPS
Kansas City is known for a lot of great things… barbeque, Patrick Mahomes, fountains. Kansas City is also a hotbed for architecture, engineering, and construction services. According to thinkKC.com, at least 56 firms call KC Metro home. I say at least because several small firms are not listed, including my more prominent firm. These firms run the gamut of size from tens to thousands of employees. Kansas City serves as the headquarters for 17 of the 56 firms listed. Six Kansas City firms are among the top 100 firms worldwide, according to ENR. IPS-Integrated Project Services, LLC (IPS) ranks in the ENR top 10 for industrial process pharmaceuticals and the top 200 firms worldwide for 2022.
Several universities with fantastic engineering programs are within driving distance of the KC Metro. The Missouri University of Science and Technology (my alma mater), the University of Missouri-Columbia, Kansas State University, and the University of Kansas all contribute to the deep talent pool. This vital industry presence, coupled with neighboring universities, will keep Kansas City on the cutting edge of the engineering design industry. But, some of you may ask, what is the definition of an engineer? Someone who solves a problem you didn't know you had in a way you don't understand.
One career journey as an engineer in the life sciences industry
"As a Kansas City native, I am fortunate to have grown my engineering career here for two decades since I first graduated from KU. I am currently a senior project manager with IPS's regional office in the life science industry. Still, I started my career in power and worked for some of the larger metro engineering firms for many years. It has been a blessing to make career pivots across industries and companies without relocating. Kansas City is friendly and welcoming, with something for everyone, and our leaders work hard to build and keep industry here. So if you're local and thinking about pursuing a STEM career, or if you're thinking about moving here for your next STEM role, I would highly recommend it," says Senior Project Manager Alison Brown, PE PMP of IPS.
Engineering is essential and Kansas City is playing an important role
Engineering firms are big business. In 2022, the engineering firm industry accounted for $12.3BB worldwide, growing. The top 500 firms increased revenue by 2.2% over six years, even in the face of staff shortages and the economic and social challenges of the Covid pandemic. As a result, firms are getting more done with leaner teams.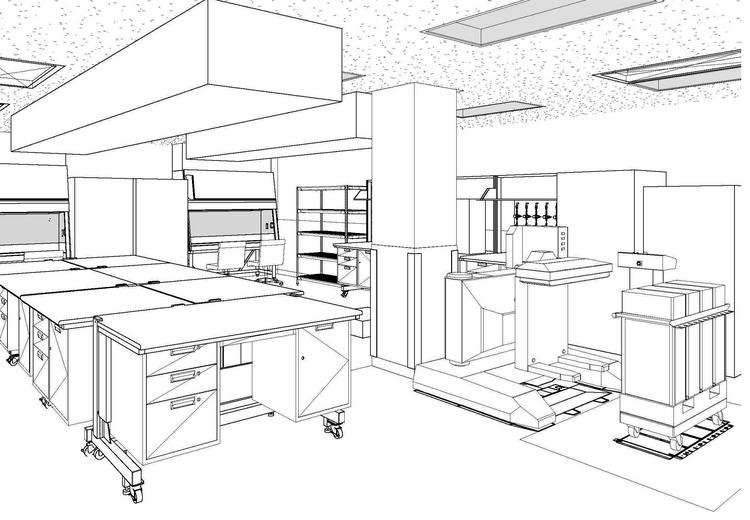 Engineering is essential to modern society. Our way of life depends on the often-invisible work of engineers. Engineering firms do the design work to facilitate significant construction projects that support advancements for the general public. From that bottle of water you're drinking to the vaccine that gave you antibodies to avoid infections, even our comfortable homes are based on modern engineering technology.
In the coming years, Kansas City will be essential for supporting the needed infrastructure upgrades across the United States. ASCE estimates that a $4.59 trillion infrastructure investment is required by 2025, with a $2 trillion shortfall. As expected, Covid-19 has shifted priority away from infrastructure spending. Kansas City is leading the charge in the shifting spending environment with firms specializing in the biotech and life sciences. This talent pool contributed to the speed to market for COVID-19 tests, life-saving treatments, and vaccines. In addition, we have all been working hard to fight the pandemic right in your backyard.
IPS is a turnkey service provider for consulting, architecture, engineering, project controls, procurement, construction management, and commissioning, validation, and validation services for the life science and technology industries. Our services are at the forefront of technically complex facilities for next-generation therapies using streamlined project execution. IPS has specialization and subject matter experts in cell and gene therapy, CGMP regulated pharmaceutical and biomanufacturing facilities, animal health facilities, medical device and novel dosage facilities, research and development facilities, healthcare facilities, compounding pharmacies, education and mission critical facilities, as well as the consumer goods industry.
All this brain power in the KC Metro area has a positive ripple effect on the community. Money goes into the community for every dollar paid in salary and every contract won by KC firms. Engineering firms have many supporting organizations that create jobs in the community, like staffing firms and continuing education jobs. There is an advantage to the employees of the firms themselves. Careers in science and technology offer more flexibility, allowing staff to achieve the work-life balance we all seek. One benefit that did come out of the COVID-19 pandemic is engineering firms have found that offering work-from-home capabilities does not impact their business, and we can be pretty successful. Offering a work-life balance is key for recruiting and retaining engineering talent. Work flexibility offered by STEM jobs is more prevalent today than ever before. According to ASME, the pandemic has shifted the working environment from 87% office to 74% work from home. The more flexible the work environment, the more diverse the workforce will be. That's where community outreach programs come into play.
Kansas City has many organizations that work to introduce kids from all backgrounds to STEM. Battle of the Brains is a yearly K-12 STEM competition sponsored by Burns and McDonnell. Per the botbkc.com website, this reaches 25,000 students in 55 school districts, my son being one of them. This provides students and teachers exposure to STEM topics they wouldn't otherwise get and grant distribution. The KC Stem Alliance is a network of educators, business partners, and organizations that inspire interest in STEM careers. The Greater Kansas City Science and Engineering fair hosted its 71st year at Union Station. I was honored to judge this competition and many engineers in the KC Metro area.
Engineering firms are essential to meet the challenges of the future. Engineers will be vital to solving the challenges ahead. If you talk to an optimist, they will tell you the glass is half full, when you speak to a pessimist, they will tell you the glass is half empty, BUT if you talk to an engineer, they will tell you the glass is twice as big as it needs to be! Grappling with severe weather and the next pandemic are all solvable with human ingenuity. Kansas City will continue to be on the cutting edge supporting the technology that will take us into the future.
Read the article in the Kansas City Business Journal.