While serving in the Peace Corps in Zaire, now the Democratic Republic of Congo, after graduating college, Patrick Gavin vividly remembers being bitten by a bug—though thankfully it wasn't a tsetse fly, a local pest that can cause debilitating illness.
Instead, the Michigan native caught the "bug" for construction and engineering. Part of his duties involved capping springs to help bring clean water to villages in sub-Saharan Africa. Inspired by his experiences there, Gavin graduated with a degree in civil and environmental engineering from Michigan State University in 1989.
"I've always been drawn to working on projects that makes a difference in the lives of people," Gavin recently reflected during an interview with Blueprint. "Finishing a project and making sure it functions properly never gets old."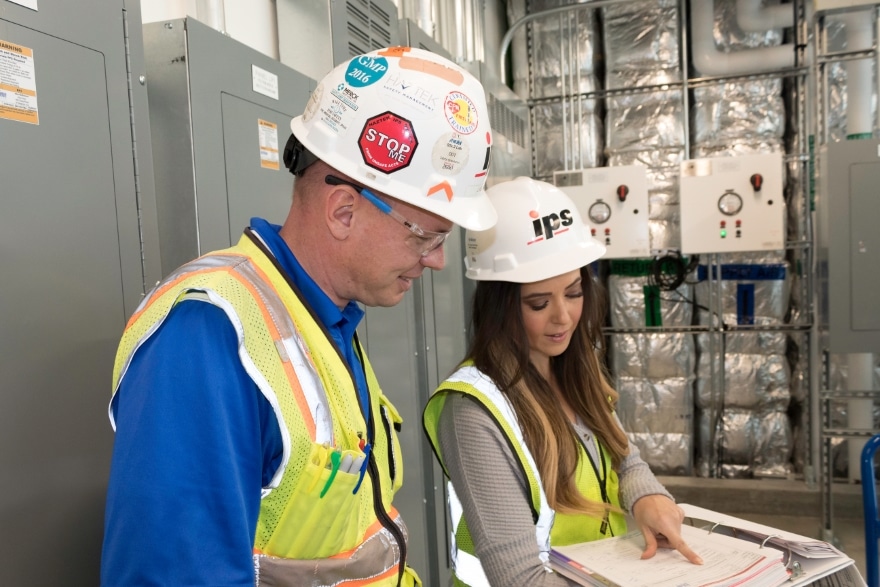 Gavin's project-management career—which spans more than two decades and included roles in the pharmaceutical and education sectors—eventually brought him to the Pennsylvania-based engineering and construction management firm, IPS – Integrated Project Services, LLC, in 2015.
It's here at IPS—known for creating modern, large-scale solutions for pharmaceutical companies—that Gavin has overseen projects ranging from pharmacy buildouts to laboratories and manufacturing spaces. Prior to IPS, he worked as an engineering manager at outfits including KV, Nesher Pharmaceuticals and Aventis Behring.
Gavin started his latest assignment in Lansing, Michigan, in March 2021, helping develop a pharmaceutical manufacturing facility for a company that was looking to expand its campus. Slated to cost more than $200 million, the project entails everything from architectural design and procurement to construction management, equipment validation and compliance with federal regulations.
"In the world of pharmaceutical operations, it's big business," Gavin says. "It is critically important to get items documented to meet standards set forth by the Food and Drug Administration so that a facility gets licensed."
Calculations and contingencies
According to Gavin, planners for the development originally intended to build an extension to an existing manufacturing campus. Preliminary design work was underway, but when Gavin joined the project, it was already delayed due to COVID-19 supply chain issues.
In most cases, a high-end pharmaceutical project typically runs on a two-year schedule, to allow for the ordering of specialized equipment. In this case, however, there was a 24-month backlog—due to equipment and labor shortages, shipping delays and the broader prioritization of vaccine development worldwide.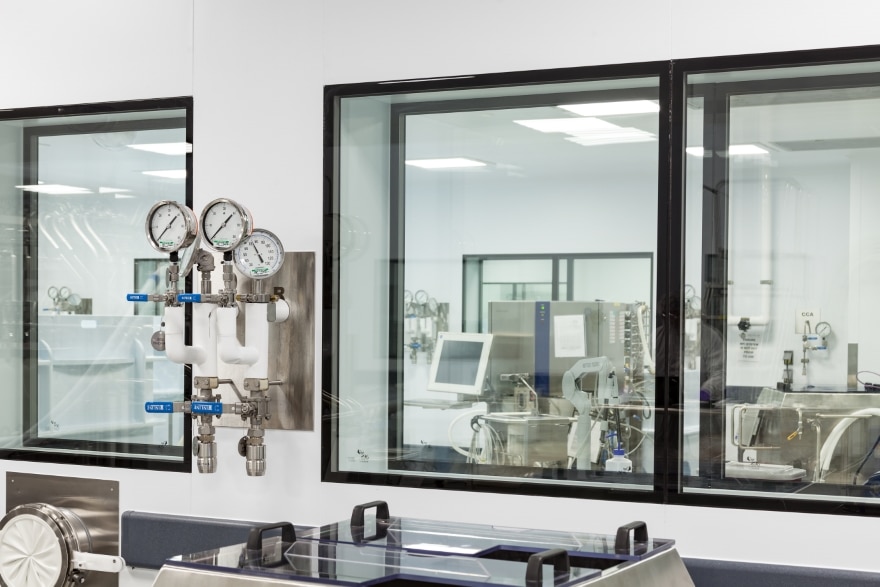 With the project on hold over the summer of 2021, Gavin says the client reconsidered how to best use the space. Initially, the plan for the two-story, 340,000-squre-foot location—large open spaces internally and a warehouse behind the primary location—was to serve a secondary manufacturing function. Instead, the site will be dedicated to a single role and another building will be constructed to house a separate purpose.
One of Gavin's foremost duties involves helping the client calculate how the project can be built competitively, by contacting contractors and vendors to reduce costs and speed things up.
"Most people don't know what's in there, but I can assure you it's not a secret lab for a Bond villain," Gavin jokes about the undisclosed business. "What I can tell you is that the process involves getting input from the experts early-on and then looking for proposals to flesh out the objectives."
Mod squad
Without a doubt, the biggest key to expediting construction timelines, Gavin says, is "modularization"— a process involving the prefabrication of infrastructure.
By preassembling off-site in controlled environments, teams can install finished pieces later at a new location, shaving months off the schedule—or in this case, allowing a firm to catch up quickly. This is particularly important since each room in a pharmaceutical facility must become inordinately "clean" given the medical nature of the work.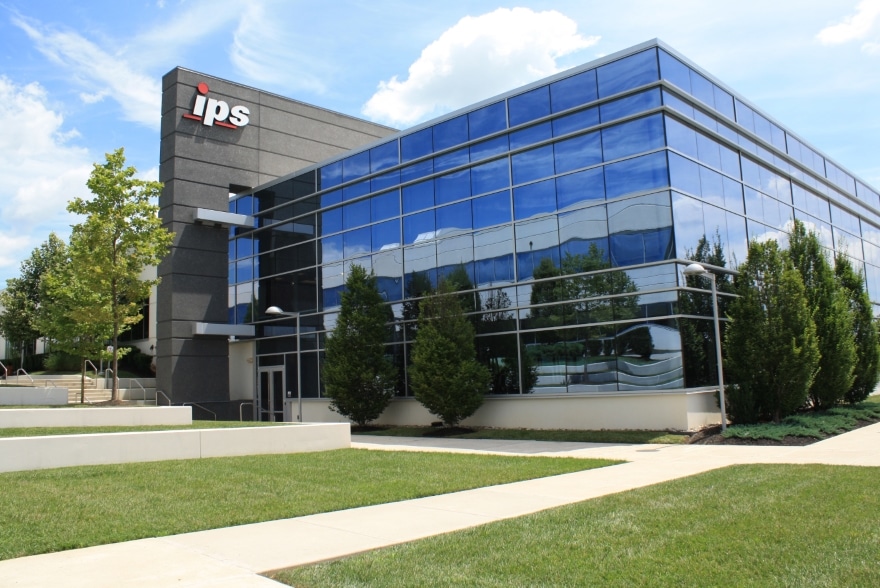 Each of these specialized locations—known as "cleanrooms"—feature walls and floors made with impermeable surfaces to deter the growth of viruses and bacteria. To create super-sanitized conditions (all employees are required to wear protective gowns), the team installed HEPA filtration systems, allowing for multiple air exchanges per hour in any given room. Other sanitary requirements include access to purified water and clean compressed air.
"We are not able to put in cleanrooms until the utilities are installed first," Gavin explains. "Modularization helps us to do just that."
Time in the trenches
On the surface, working in such specialized conditions would seem a far cry from Gavin's work in Zaire. Still, he says both circumstances require considerable attention to detail—often under unusual conditions.
After graduating from MSU, Gavin took a job as a project manager at Gilbane Building Company in 1990, working primarily on school and pharmaceutical construction projects. He took his first pharma job with Aventis Behring in 1998, focusing on sterile processing areas and lyophilization, before taking the next step to learn oral solid dosage manufacturing at KV Pharmaceuticals in 2004 as an engineering manager.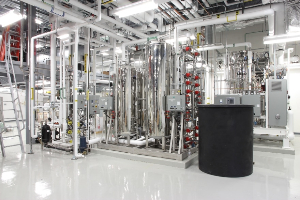 Returning to construction management services in 2010, Gavin handled construction project management while developing sustainable engineering and architectural solutions in life science and advanced technology space. Two years later, he joined Nesher Pharmaceuticals in Bridgeton, Missouri, serving as a principal engineer. He managed the design and construction of major capital expansion projects until 2015, when he was hired by IPS.
Gavin says the diversity of his work has taken him from a 503A pharmacy site in Texas to produce medications, to his latest project in his home state of Michigan. Up next, he'll head to North Carolina for another undisclosed "super large" pharmaceutical project of more than $400 million.
"I will be a small cog in a big operation," Gavin jokes. "But I will give it my full attention. The good news is that I know what to look for and am committed to helping this company get a facility that not only meets its needs but exceeds its expectations."
Read the original case study on Blueprint Magazine.