By: Tom Piombino, IPS Process Architect and Ken Rando, BioSpherix Medical's Director of Business Development
Just about every mAb, gene therapy and vaccine production facility in the world has a small and unassuming Grade B or Grade C area dedicated to burning energy called inoculum prep. Since the early days of biotechnology, the general design and equipment associated with Inoculum Prep is the most predictable of all areas within a clinical or commercial manufacturing facility. It's clear that inoculum prep as a room or suite of rooms within an overall facility footprint is ripe for innovation. Or perhaps elimination.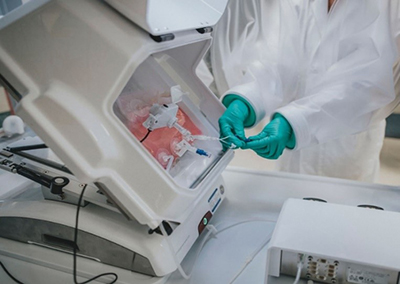 In inoculum prep's defense, it deserves much respect for playing a critical part of the production process as it is the first end in the end-to-end, vial-to-vial circle of biotechnology manufacturing, but it is also one of the most characterized as well. With that all said, there are a few emerging techniques and technologies that could provide advantages for both new and existing facilities.
Syracuse-based BioSpherix Medical has developed an isolator-like technology targeted for the stem cell industry. The innovative approach can be applied to traditional biotechnology inoculum prep and located in the main bioreactor room in lieu of having a dedicated inoculum prep suite. Several advantages make their system unique.
The first advantage is their use of a clear isolator front with more comfortable surgical gloves and full arm sleeves for optimal range of motion and visibility. Second is the substitution of large HVAC supply and return ductwork with the supply of clean compressed air or medical grade gases that exhaust and plug into a normal electrical outlet.
Finally, schedule availability for most of their common isolator configurations can range from 10 to12 weeks instead of 10 to 12 months like most traditional isolators. Custom configurations are also available to fit process requirements.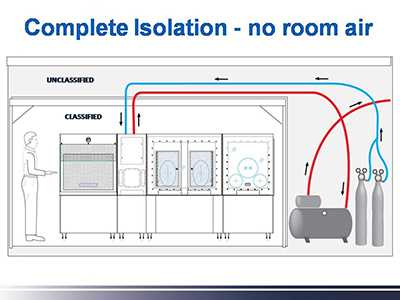 Change is the only constant in our industry and as we look to reduce CAPEX/OPEX and lower our carbon footprint, adopting new ideas and technology from adjacent realities is paramount to our evolution.
Related Experts