Blue Bell, Pennsylvania, January 10, 2022 – IPS-Integrated Project Services, LLC, a leading provider of engineering, procurement, construction management, and validation (EPCMV) services, announces the appointment of pharmaceutical industry veteran, Kevin Webb, as Regional Business Unit Director for its Midwest region. Mr. Webb is an established industry executive bringing direct owner-side experience that supports the vision and road map of IPS' Midwest region, based in Overland Park, Kansas.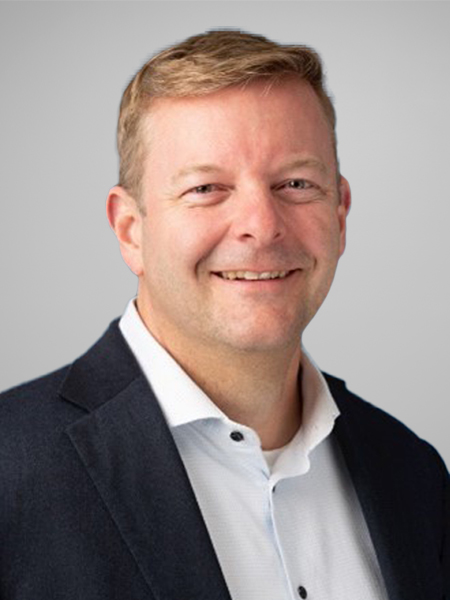 Mr. Webb is a strategic leader with over 20 years of experience working for pharmaceutical companies, including Pfizer, Teva and Cephalon. He has provided direction and development of site master planning for facilities, infrastructure, and production capabilities to meet forecasted demand, multisite strategic initiatives and capital planning, growth planning, new product integration and development of short and long-term objectives to meet business requirements.
Having a depth of direct experience in pharmaceutical manufacturing organizations, Mr. Webb offers first-hand knowledge of the current challenges faced by IPS clients. This experience, coupled with his tactical approach to project implementation and technical problem-solving skills, reinforces IPS' strategy and further positions IPS as the leader in technology and single-source EPCMV project delivery, principally in the life sciences industry and in the animal health corridor.
"I am extremely excited to be joining IPS and leading the Midwest region in continuing to add to the great growth and positive future of the company," said Kevin. "Coming aboard with owner side experience in leading the design, development & improvement of pharmaceutical facilities will provide a direct benefit to clients, in support of their initiatives. I look forward to the future with IPS and in assisting the broad range of facilities which exist throughout the region."
"As the Midwest region continues to expand, we sought out a known leader in the industry who can build cross-functional teams and create strategies to support the region's growth trajectory," stated Mark Butler, IPS' President and Managing Director, Americas. "We pride ourselves on attracting the best talent in the industry to work for IPS. Mr. Webb is a welcome addition to our great organization of leaders."
In his new role, Mr. Webb will use his leadership and team-building skills to establish a high-performing EPCMV team in the Midwest region to support the local market and project demands. As a member of the Americas Management Team, he will directly impact IPS' business and collaborate with colleagues across all divisions to integrate project delivery and maximize the value provided by IPS to its clients.
About IPS
IPS is a global leader in developing innovative business solutions for the biotechnology and pharmaceutical industries. Through operational expertise and industry-leading knowledge, skill, and passion, IPS provides consultancy services, architecture, engineering, construction management, program management, and compliance services that allow clients to develop and manufacture life-impacting products. With the newest acquisition of Linesight, IPS has over 2,600 professionals in 46 offices across 17 countries in the Americas, Europe, Asia Pacific, Southeast Asia, Australia, and the Middle East. Linesight specializes in cost, schedule, risk, program, and project management services in various market sectors, including Data Centers, Life Sciences, and High-Tech Industrial.

Related Happenings At IPS
Share this News Article