Blue Bell, Pennsylvania, April 20, 2022 – IPS-Integrated Project Services, LLC, a leading provider of engineering, procurement, construction management, and validation (EPCMV) services, welcomes George Hachem, PE, LEED AP, as its Associate Vice President of the Southeast Region. Mr. Hachem will be based in the Morrisville, North Carolina office and will oversee the development and growth in the region.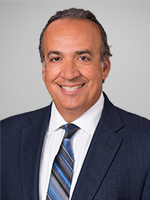 Mr. Hachem has over 25 years of experience in leadership roles and has been highly successful in growing business units in North Carolina and surrounding area. He also has a robust technical background in the life sciences industry and is well networked in the region. His strong focus on employee relations and mentorship to IPS' talented staff will be of tremendous value to the organization as it grows its business further in the Southeast region.
"We are excited to welcome George to the IPS leadership team," says Jacob Stephen, Vice President of Operations, Americas. "He is a well-recognized figure in the southeast region, bringing strong local relationships with clients and peers. His commitment to employees and his focus on client satisfaction is a perfect fit for IPS."
In addition to championing the strength of our employees in the North Carolina office, Mr. Hachem will spearhead the continued growth of IPS in the region. Working closely with all IPS divisions, Mr. Hachem will develop new business in the region and will ensure successful delivery of our projects. He will reinforce IPS' capability and commitment to providing the right business solutions to IPS clients.
Related Happenings At IPS
Share this News Article