Engineering firms that follow environmental, social and governance principles embrace a holistic approach to business.
ESG insights
A commitment to follow environmental, social and governance principles encourages engineering firms to behave responsibly and ethically in the three designated areas.
Learn how one engineering firm incorporated ESG into its company.
Organizations committed to "environmental, social and governance," or ESG, demonstrate through their actions a community-minded approach to doing business. A commitment to follow ESG principles is a decision to behave responsibly and ethically in the three designated areas.
Simply put, ESG can add goodwill to a balance sheet. While this increase in intangible corporate value may be a simple motivator, it's the tangible, practical business plan incorporating ESG that leads engineering firms to achieve positive results.
This is not a one-off initiative. It's not solely about achieving reductions in greenhouse gas emissions or having the most diverse workforce among peers. It's not something to will complete and check the box by next year. Rather it's about creating, fostering and maturing an engineering organization entrenched in these values, capable of making responsible decisions, while acting in the best interests of the company and community.
The relationship between ESG performance (ESGP) and corporate financial performance (CFP):
Studies show a positive, statistically significant, but economically modest ESGP/CFP link, consistent with theoretical expectations.
This economically modest relationship suggests ESG activity is unlikely to be primarily motivated by narrow measures of CFP.
To paraphrase, the adoption of ESG guiding principles is not driven by financial gain, at least not to a great extent.
ESG principles are a set of standards for an engineering company's behavior.
In today's corporate climate, businesses must be conscientious custodians of the environment, good corporate citizens and be piloted by accountable leadership. ESG criteria can help investors steer clear of the negative fallout that can occur when companies operating in a risky or unethical manner are held accountable for the consequences of their actions.
In evaluating where an organization stands, each company must identify the relevant issues faced by specific sectors, industries and companies. One size does not fit all when adopting ESG principles.
For example, the oil industry faces many different environmental challenges than in the pharmaceutical industry, and each needs to determine actions in line with realities. But like all philosophies that may end up on the back of initiatives, the ultimate value of ESG principals will depend on whether they encourage companies to drive positive change or merely check boxes and publish reports.
Environmental criteria consider how a company defends the environment. It reflects the understanding and compliance with environmental regulations, for example, and the dedication to the preservation of the natural world. The environmental factor in the ESG equation focuses on how each company operates as an overseer of the natural world. It judges how the firm consumes natural resources and how actions and operations impact the environment. It includes not only operations but also the performance of clients and supply chain partners, collectively.
Environmental criteria include matters focused on climate risks, carbon emissions, energy efficiency, use of natural resources, pollution and biodiversity.
Social criteria scrutinize how each firm goes about achieving positive relationships with employees, suppliers, clients and the communities. Employees volunteering time to the community and the company's encouragement of that behavior is a strong indicator of social awareness. Social principles embrace employment equality and gender diversity and the consideration of humans and the interdependencies.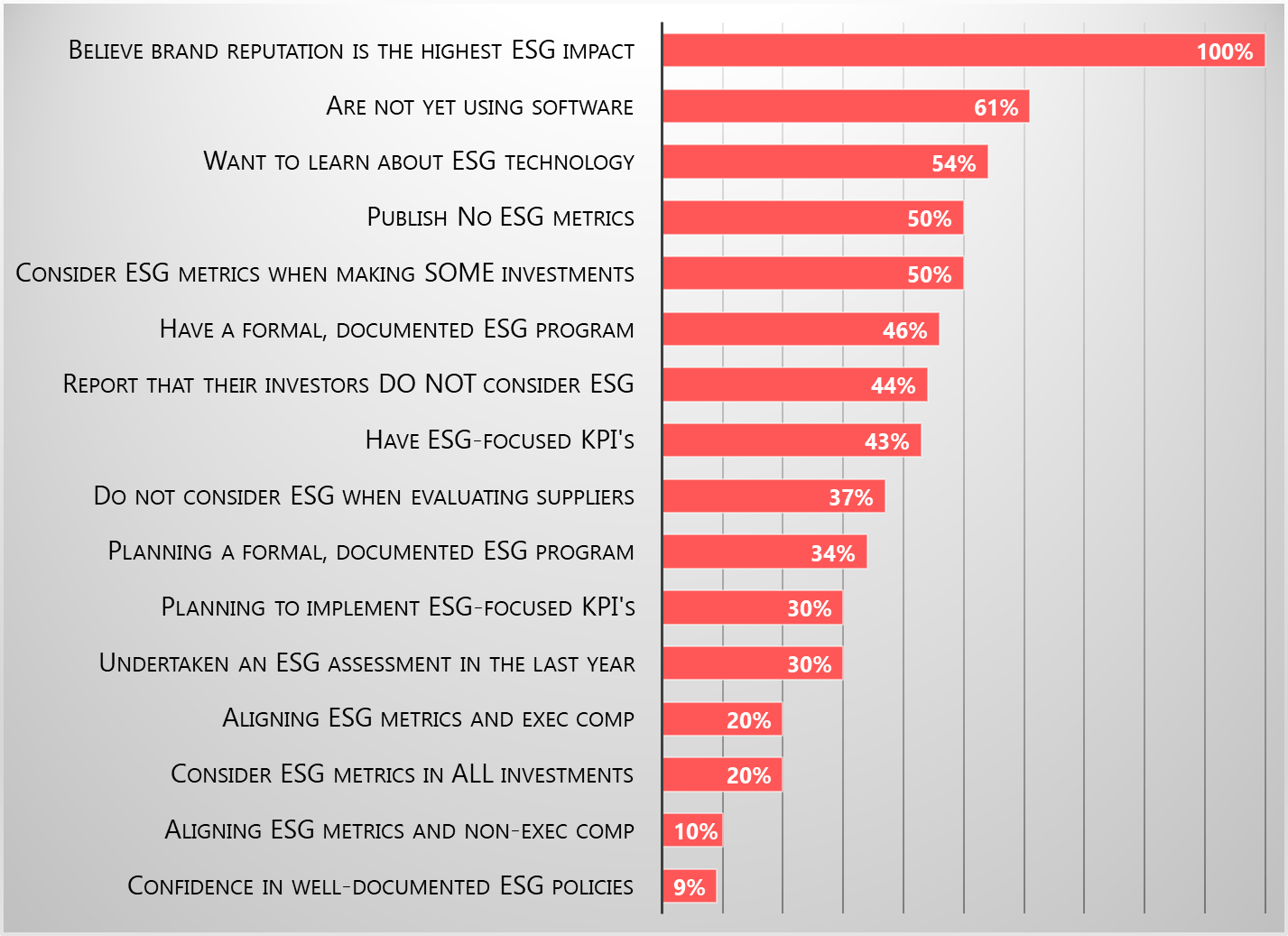 How to focus a firm on ESG
For example, IPS's dedication to its Mission Zero Safety Program exemplifies the importance the firm places on workplace conditions and the high regard for people's health and safety.
Social principles compel IPS to continually challenge and improve methodologies for identifying and engaging current and potential future supply chain partners. Establishing and consistent and level playing field assures that the company conducts business fairly and ethically at all times within all levels of the supply chain. Partners are held to the same ESG standards.
Finally, social drivers focus on customer success.
Governance deals with a company's leadership, executive pay, audits, internal controls and shareholder rights. It refers to the governance factors of decision-making, from sovereigns' policymaking to the distribution of rights and responsibilities among different participants in corporations, including the board of directors, managers, shareholders and stakeholders.
Governance includes examinations focused on board diversity, corruption and bribery, business ethics, compensation policies and general risk tolerance. It considers the composition of the board of directors. At the operations level, it requires the use of accurate and transparent accounting methods and embraces transparency across the broader organization.
As a company, IPS is proactively moving forward to identify and implement practical and positive changes. The firm continues to be a leader in U.S. Green Building Council LEED and construction. Engineers are dedicated to sustainability principles that closely align with the ESG environmental criteria. In procurement and logistics, IPS is working with third-party qualification partner to further extend the qualification process to include ESG criteria for the subcontractor and supplier partners.
Where does ESG stand?
According to the recent OCEG (Open Compliance and Ethics Group) ESG Research Survey, corporations are currently at the following stages of implementing, documenting and disclosing ESG risks:
OCEG is a nonprofit think tank that is dedicated to achieving a world where every organization and every person strives to achieve objectives, address uncertainty and act with integrity.
In conclusion, IPS, like many other corporations, is evaluating the current status and how it aligns as an organization to ESG principles and criteria. The firm is dedicated to the science of health care as well as the preservation and enrichment of the natural and human resources. While some may believe that ESG is a box they need to check to meet certain customer and stakeholder requirements, the belief runs much deeper and the determination to advance prominence as an industry ESG leader is fueled by the passion to advance the quality of the human experience.