Blue Bell, Pennsylvania, July 1, 2021 – IPS-Integrated Project Services, LLC, a leading provider of engineering, procurement, construction management, and validation (EPCMV) services, announces the appointment of Simon Richmond, PE, PMP, as the CM Operations Director – Western Region. As the west coast region continues to grow its portfolio of construction projects and integrated project delivery capabilities, Mr. Richmond plays a critical role in supporting local projects and advancing IPS' construction expertise.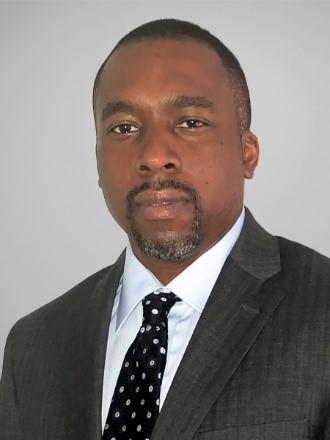 Mr. Richmond brings 25 years of EPCM project management and structural engineering experience to his new role. He worked on both state and federal projects of various sizes seeing projects through each construction phase and running necessary risk analyses. As a former Global Project Delivery Manager, Mr. Richmond coordinated with international offices throughout Europe, India, Singapore, and Australia to execute successful projects in the life sciences industry.
As a certified Project Management Professional (PMP), Mr. Richmond brings a high degree of organization and communication skills. He thinks critically and communicates through challenges that come with complex projects with varying budgets, schedules, and teams. Mr. Richmond is a recipient of the Conscious Inclusion Trainer & Facilitator professional award for the high marks and positive feedback he received from course participants. His work ethic and methodology align well with IPS' Pride in Delivery model, which meets the needs of clients and their projects to provide the best outcomes.
In his position, Mr. Richmond becomes a key member of IPS' regional leadership team and supports the regional business unit leaders in identifying the best resources for project success. He oversees the activities of field operations personnel on all projects delivered from both the Irvine and Emeryville, California operations. In addition, he provides guidance to project directors and project managers in the development of construction execution plans and works closely with the virtual design and construction (VDC), preconstruction, and estimating teams to develop project budgets and lean workflow production plans.
"The west coast region's construction division is growing rapidly, and we needed someone that possesses the right leadership qualities to guide the region forward with a continued focus on Lean Integrated Project Delivery," states Tom Chapman, Senior Vice President, Construction. "When we met Simon, we immediately knew that he would be the best fit for the region. His previous experience building and working with teams will be of great benefit to the department and IPS as a whole."